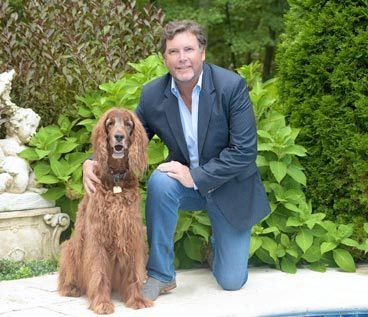 David Ainsworth, DMD
Dr. David S. Ainsworth received his undergraduate degree with honors from Providence College. He then matriculated at Fairleigh Dickinson University for his doctorate in dentistry in 1982. Dr. Ainsworth joined Dr. Berger at David S. Ainsworth & Associates immediately following his graduation. Dr. Ainsworth maintains the highest degree of dedication to his profession by taking thousands of hours of continuing education courses and mini residencies. He has taken mini residencies at Harvard University in periodontal surgery and at UCLA for implant case placement and restorative design. Dr. Ainsworth is married with college-aged daughters. He is active in following his many passions including reading, golf, basketball and skiing. Dr. Ainsworth is active in charitable endeavors such as the Children's Miracle Network Hospitals, the VA administration and local charities in Edison. His entire family is very involved in THON, a charity event through Penn State University that supports pediatric cancer research.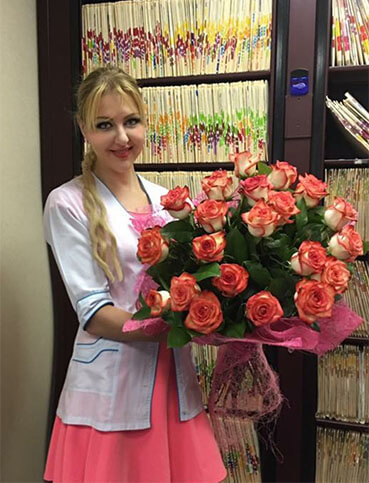 Dr. Rimma Chertog
Dr. Rimma Chertog is the latest addition to our staff here at our dental office. Dr. Rimma is a highly accomplished dentist, with extensive experience in Lumineers® and veneers, one-day composite veneers, dental bonding, root canal therapy, dental crowns and bridges, dental implants, dentures and laser-assisted periodontal therapy. She is certified in Invisalign®, BOTOX® and dermal fillers, as well as pediatric dentistry. Dr. Rimma graduated in the top five percent of her class from Columbia University Division of Oral and Maxillofacial surgery in 2005, followed by a residency at Columbia University with a focus on the aesthetic aspect of dentistry. Her root canal treatment was honored with a Divisional Excellence Award by Columbia University. Dr. Rimma is an author of numerous publications on dental topics such as root canal therapy and periodontal disease and its effect on diabetes. She has traveled the country giving lectures about her research at dental conventions. Her papers have been published in many publications, including Jarvie, a publication by William Jarvie Research Society of Columbia University and the Journal of International Medical Research. A phi beta kappa member, Dr. Rimma comes to us with a long list of honors, including the Mensa Education and Research Award, the American Dental Association Scholarship Award and the Jewish Foundation for Education of Women Award. Congratulations to Dr. Rimma on being named America's Top Dentist!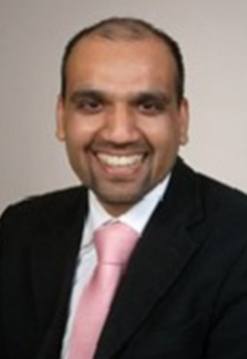 Eshansh Arora, DDS (Oral Surgeon)
Dr. Eshansh Arora is an Oral Surgery Specialist in Fair Lawn and Edison, New Jersey. He graduated with honors from New York University School Of Medicine in 2001. Having more than 17 years of diverse experiences, especially in oral surgery and maxillofacial surgery, Dr. Eshansh Arora affiliates with no hospital, and cooperates with other doctors and specialists without joining any medical groups.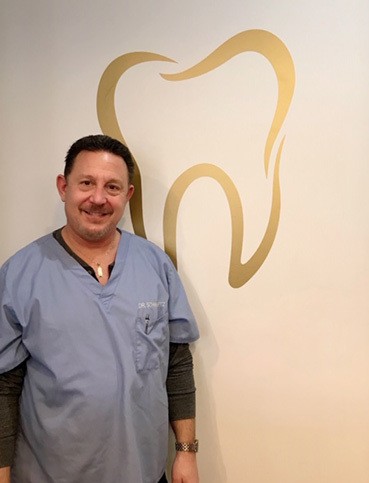 Dr. Alan A. Schwartz, DMD
Dr. Alan A. Schwartz is a general dentist who has been helping patients achieve healthy and beautiful smiles for the past 33 years. He earned his dental degree from Tufts University School of Dental Medicine located in Boston, Massachusetts. He attended the University of Miami as an undergraduate. Committed to providing his patients with the most advanced dental care and technology, Dr. Schwartz attends numerous seminars and dental continuing education classes.
In his spare time, Dr. Schwartz enjoys reading, movies, fitness and spending time with his family. He resides in Ocean County, New Jersey, with his wife and two adult children.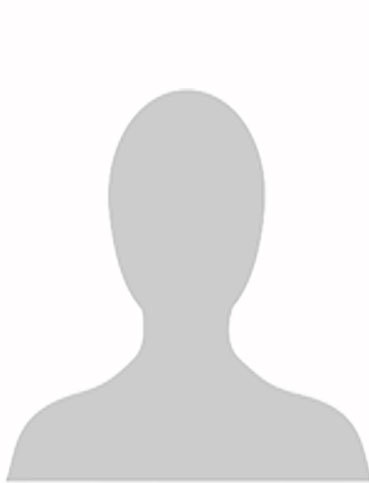 Dr. Daniel McLaughlin
Check back soon to meet Dr. Daniel McLaughlin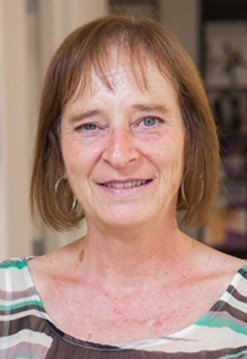 Judith E. Barker, DMD
Check back soon to meet Dr. Barker!
---
Meet Our Team
Our caring team at David S. Ainsworth & Associates is dedicated to helping each patient improve their oral health and maintain a beautiful smile. When you visit our office, you can expect us to take the time to get to know you and tailor your treatments to your individual needs in order to produce the best results. Give us a call at 732-287-6611 to learn more and to schedule your appointment with one of our Dentist in Edison, New Jersey. We look forward to meeting you soon!
Indy — Office Manager
Indi has been working at our office for 23 years. She enjoys getting to know all of our patients and making sure they receive quality service and attention. She enjoys helping and interacting with our patients, and our patients and staff enjoy her positive attitude and fun personality.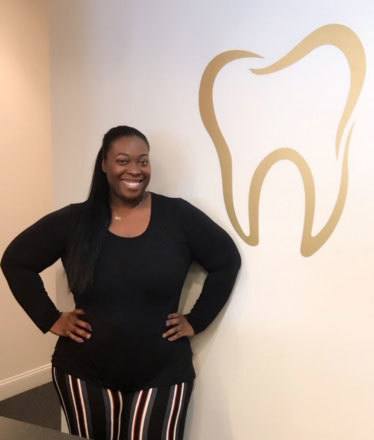 Monique – Marketing Administrator
I'm Monique Wright I am here to assist you through explaining and discussing your insurance benefits and I maintain most of the marketing and social media. I enjoy working with you on the financial aspects of your dental needs. I will help you schedule your appointments both on the phone and in office.
I began working with Dr. Ainsworth in May of 2016, I am married to a wonderful husband for 10 years and a proud mother of two beautiful girls. I am proud to be a part of such an amazing team.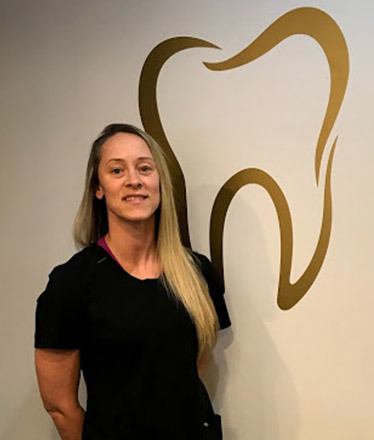 Nicole – Dental Hygienist
A graduate of the Middlesex County College Dental Hygiene program in 2001, Nicole chose to continue her education and received a Bachelor of Science Degree from UMDNJ in 2006. A full time hygienist at David S. Ainsworth & Associates since 2004, she continues her education and expands her abilities by also working part time in related fields. She has been a clinical instructor at Rutgers Dental School Hygiene Program and works with Coltene Whaledent as a product specialist. Married since 2010 and blessed with two small children, Nicole spends her free time traveling with her family.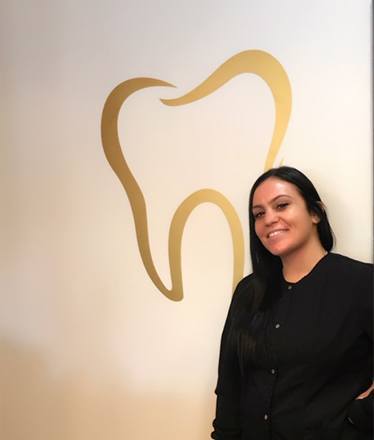 Alyssa – Dental Hygienist
Alyssa graduated from Middlesex County College's Dental Hygiene program in 2010 and has been working at David S. Ainsworth & Associates since. Alyssa prides herself in being gentle yet thorough. During her free time she likes to travel and spend time with her family, friends and her two pitbull babies.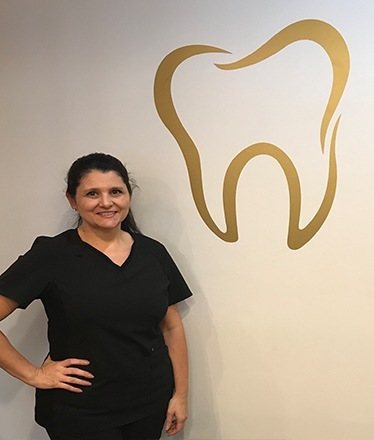 Maria — Dental Assistant
Maria has been a dental assistant for 32 years and has been with our team at David S. Ainsworth & Associates for 15 years. She is a team player and likes to help patients maintain their dental health while being compassionate to their needs. Maria and her husband Tom have two sons.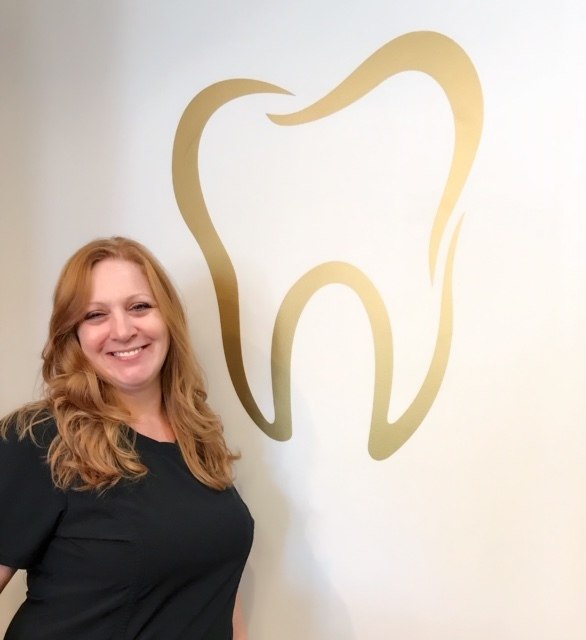 Dawn — Registered Dental Assistant
Dawn and Dr. Ainsworth have worked together since 1992. She has been a registered dental assistant for 20 years and is passionate about making her patients feel important and understanding their concerns. She stays current with continuing education classes, a commitment she takes seriously to help her patients. Dawn loves to cook and spend time with her husband, Anthony, and their two sons.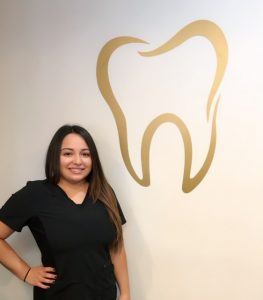 Helen — Dental Hygienist
Helen has been with our team for more than 10 years. She graduated with her degree in dental hygiene in 2013 and has also received her local anesthesia license. She is bilingual and works as our receptionist to help schedule appointments in addition to her duties as a dental hygienist, which include oral cancer screenings, checking for periodontal disease and providing oral hygiene instructions. Helen and her fiancé have two dogs. Outside of the office, she enjoys walking her fur babies, going to the movies and going on vacations.